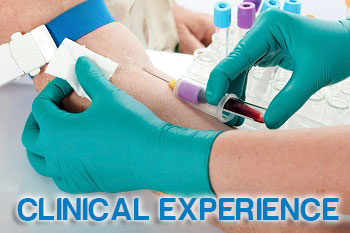 Florida Phlebotomy has been in operation since 2006.
We have an expert knowledge of the industry. Florida Phlebotomy provides both individual and business mobile phlebotomy services.
Florida Phlebotomy is a unique service, which has acquired extensive clinical experience unmatched by no other, that provides clinical interventions to businesses, nursing homes, home health agencies, physician offices, and the general public.
We eliminate the hassle of commuting to and from various laboratories and specialty offices. We believe patients should no longer have to spend hours waiting on reference labs to draw their blood. With the safety and convenience of Florida Phlebotomy, transportation will not be an issue. We work hard to put time back into the patient's/practitioner's hands. With friendly staff and specialists, our service performs work on patients of all ages.​​​ The unique aspect of this company is that we are a mobile service who travels around the Greater Jacksonville Area!